Editor's note: It is customary in China to give money in red packets known as Hong Baos as gifts to the newlyweds. But is it appropriate to give cash? What kind of gift do you give in your country? A selection off the registry or something personal? You're welcome to leave your comments.
onceaknight(UK)
In the UK, it is more customary for the intending married couple to write up a Need, Want or Wish List. Some post their 'would like' list on specialist sites on the Internet or at store which would have a specialized department for this. Friends, family and other invited guest's can then view the wish list. The item are usually ticked-off or deleted as they are purchased so not to allow two or three of the same gifts being purchased, after all who wants three kettles or such like.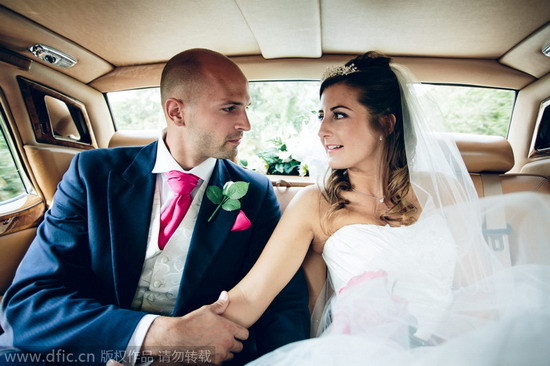 Daniel Cutting, 26, surprised guests at his wedding ceremony with his football skills as he waited for bride Kelly, 25, to arrive and the video has gone viral with 250,000 views.