Editor's note: For expats who live in China, it will be convenient to open a Chinese bank account. But long lines, too much paperwork and lack of English service are among the ones they might find quite annoying. Foreign forum readers share their complaints. You're welcome to leave your comments.
Futsanglung(US)
In the West we consider banks as belonging to the service sector of business. If this is also the case in China, then why do Chinese banks offer such poor customer services to all their long-suffering patrons? Today I had cause to visit a major branch of the Bank of China, as I needed a printed bank statement. Despite having my bank cards, which have my signature, and having a PIN number to go with the card, the bank would not issue a printed statement without me showing my passport (which I was not carrying at the time). I had other bank cards and my Chinese driving license with me to back up my identity, but there was no reasoning with the bank staff as "rules are rules".
This is not an isolated incident, and it is not unusual to have to wait over half an hour to conduct a simple transaction. This would not be tolerated in most countries.
It is about time that Chinese banks invested some of their huge profits in updating their systems and in learning how to look after all those people that gave them the profits in the first place.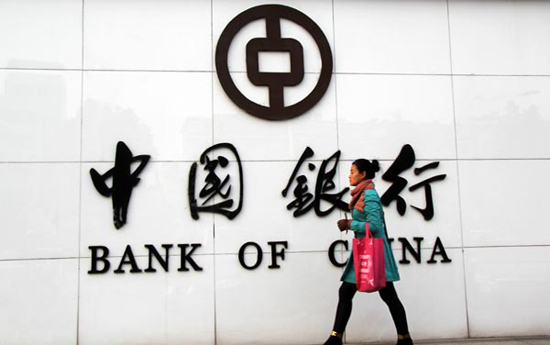 A woman passes a Bank of China branch in Nantong, Jiangsu province. On Wednesday, the nation's fourth-largest lender reported earnings. Xu Ruiping / for China Daily