Editor's note: It is traditional for Chinese parents to expect their children to marry well, settle down and have a family. They will do anything, including setting up blind dates and showing up at matchmaking events, to find suitable future in-laws for their children. What about your country? Do parents push their children into marriage? Forum readers share their opinions. You are welcome to leave yours.
Maggie (US)
In the US, children are opting to wait before rushing into marriage and that's a good thing up to a point. Child disability problems seem to start at age 30, so marrying a bit younger is probably a good idea. But if you haven't met someone with whom you wish to spend the rest of your life, there is no reason to marry someone you only like, hoping you will love him/her later. I did not rush my son and he found a fabulous woman with whom he is thrilled and her with him. They have been married 10 years and see only happiness ahead. Pushing children into marriage is a recipe for disaster in my opinion.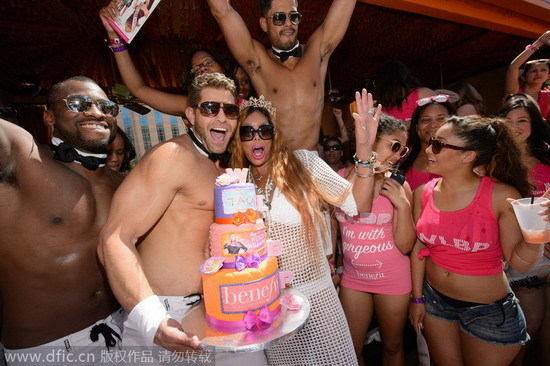 Daytime Talk Show Host Wendy Williams celebrates her 50th birthday at The World's Largest Bachelorette Party, Made Pretty by Benefit Cosmetics at TAO Beach in Las Vegas, NV, July 12, 2014 .