Editor's note: Becoming independent is an essential part of growing up. What can you do to encourage children's independence? Here are some tips from our Forum readers. You're also welcome to leave your comments.
SharkMinnow (Canada)
You can't coddle your child too much which can be hard (especially if you only have one), but you have to encourage your child to try new things, eat new food, and not to be shy when meeting new people.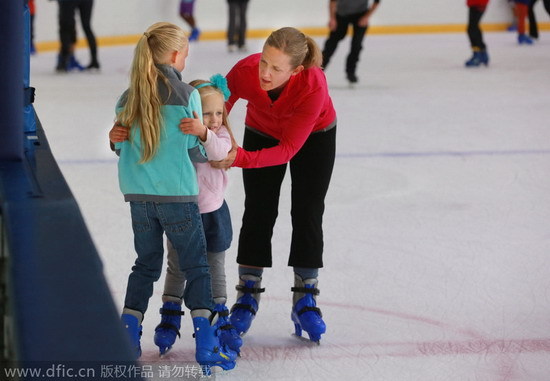 Joy Lewis, 5, clings to older sister Ellie Lewis, 9, while their mother Sarah Lewis tries to coax Joy out onto the ice without support at the Kroc Center Ice Arena, San Diego, US on July 28, 2014.
The original piece: http://bbs.chinadaily.com.cn/thread-1068988-1-1.html