Editor's note: Chinese people are more than happy to make foreign friends, but the process is not so easy. Most foreigners who want a genuine Chinese friend often get annoyed when they feel they are being treated as a tool to improve someone's conversational English.
Our blogger from UK, who goes by the online name of seanboyce88, has compiled a list of some dos and don'ts when it comes to making a foreign friend. If you have anything to add, feel free to leave your comments.
The Don'ts:
Don't stare
As a foreigner living in China, especially in the northeastern city of Harbin, one of the first things you come to notice is the "Asian Stare" as I have come to call it. This is how I describe the action that Chinese (or Asians in particular) are sometimes wont to do whenever they see a foreigner within 50 paces. Sometimes they just drop everything and stop to stare. It's like you have just walked out of the house naked. For me, this is a very disconcerting feeling that to this day makes me feel somewhat uncomfortable in China. I have noticed this is especially particular to Harbin, where I live. In more culturally diverse cities like Beijing and Shanghai, such occurrences occur less often. However, if you stare at me like I'm the new iPhone 6, I can assure you I will not want to be your friend and will instead run away for fear that you are going to tap my face repeatedly in a bid to play the new Angry Birds game.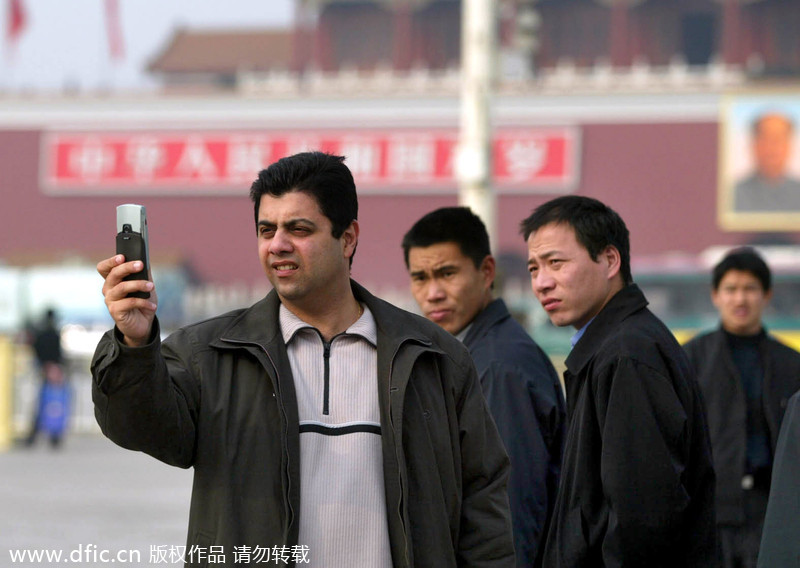 The original piece:http://blog.chinadaily.com.cn/blog-1369370-16170.html
[ChinaDaily online forum offers people from all over the world and all walks of life the opportunity to share their thoughts and feelings. Join us now! BBS:bbs.chinadaily.com.cn Blog:blog.chinadaily.com.cn]