Inner Mongolia Normal University has art exhibit in Wuhai
(chinadaily.com.cn)
Updated: 2015-09-29
The city of Wuhai, Inner Mongolia region, known for its painting and calligraphy, put on a fine arts exhibit, on Sept 20, to combine its cultural and tourist development, where teachers and students from Inner Mongolia Normal University (IMNU) contributed all the 200 works, including paintings, calligraphy, pottery, and sculptures.
The event was organized by the university and the city government with the idea of promoting cultural and art exchanges, explained Ji Xiaoqing, the vice-mayor, who added that they have been trying to turn themselves into a cultural tourism city.
One local man visiting the exhibit, named Liu, when asked about his opinion, said that this kind of cultural activity will help promote the city and that he hopes there will be more such activities.
The university's president, Yun Guohong, says they have already organized a number of these activities in recent years to better serve society.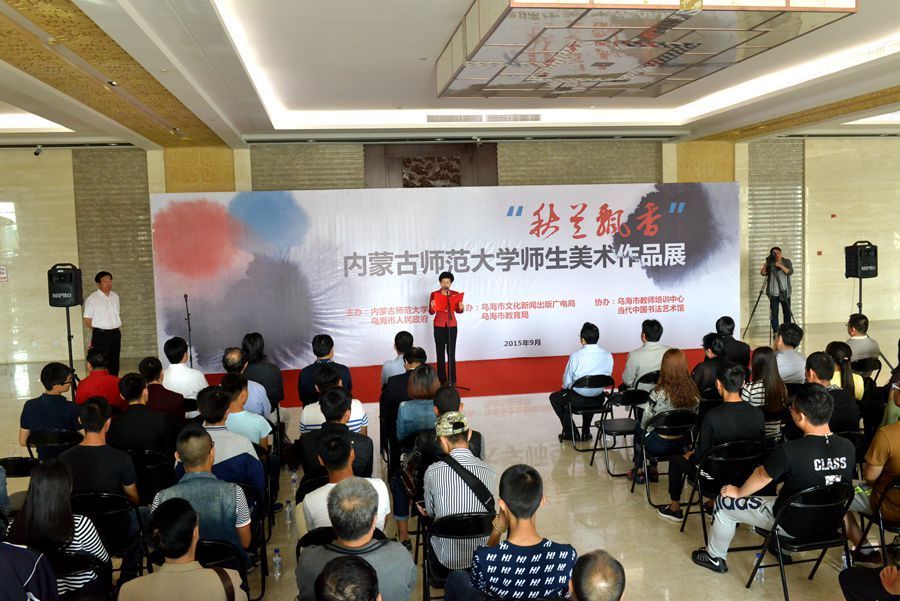 Ji Xiaoqing, vice-mayor of Wuhai, Inner Mongolia, addressing the opening ceremony of the fine arts exhibit at Inner Mongolia Normal University, on Sept 20. [Photo/imnu.edu.cn]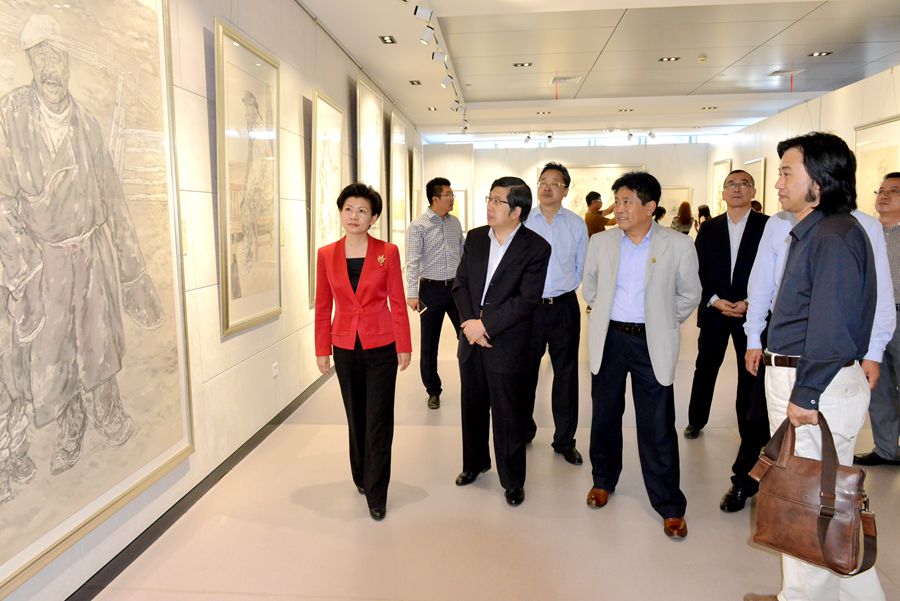 Ji Xiaoqing (1st left) and Yun Guohong (3rd right), the president of IMNU examining Chinese ink and wash paintings at the exhibit, in Wuhai, on Sept 20. [Photo/imnu.edu.cn]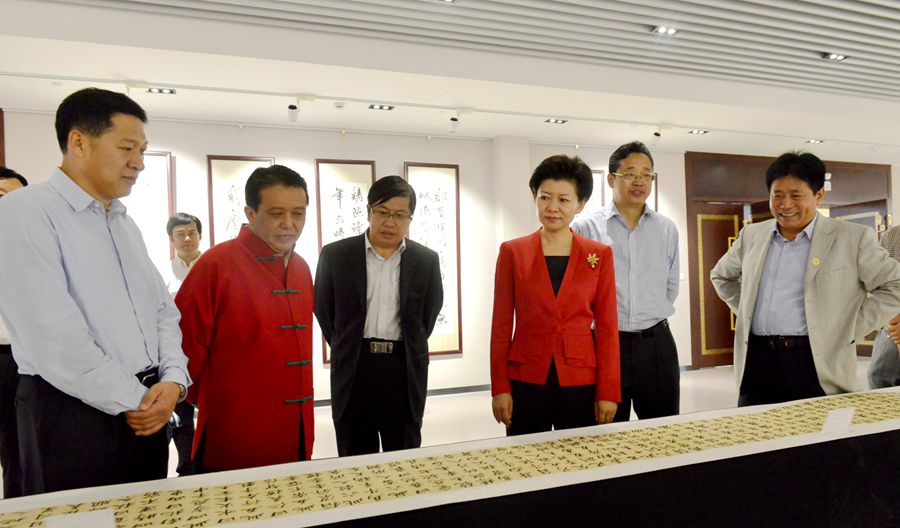 Long calligraphic work is displayed at the exhibit, in Wuhai, on Sept 20. [Photo/imnu.edu.cn]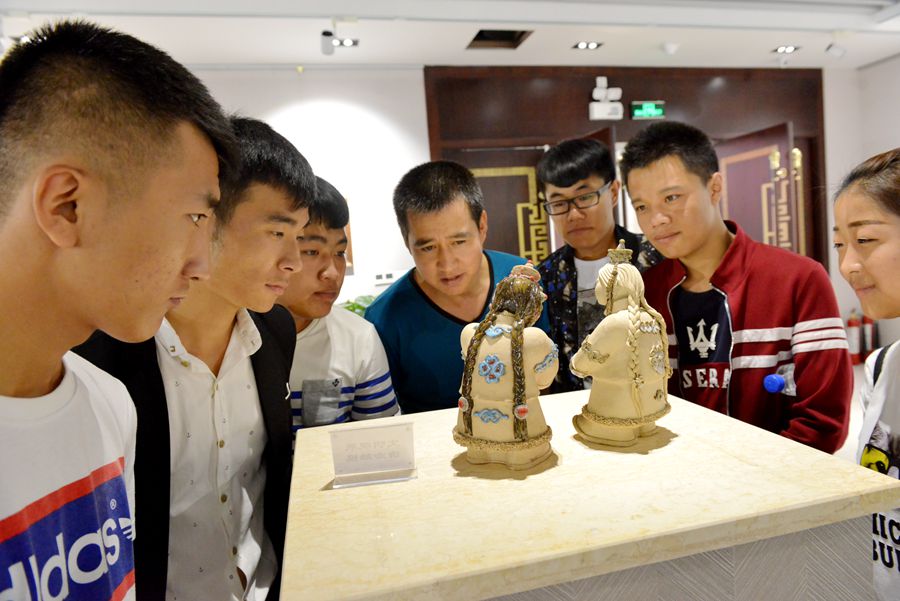 Pottery works from IMNU's teacher is displayed at the fine arts exhibit in Wuhai, on Sept 20. [Photo/imnu.edu.cn]