Top 10 ice and snow wonderlands in China
(China.org.cn)
Updated: 2014-12-29
Winter sports are becoming more and more popular in China because of China's bid for the 2022 Winter Olympics. But it is too far to get to Switzerland, and in fact, there are plenty of amazing tourism destinations in China that feature wonderful winter scenery and great facilities for winter sports.
The selection of China's "Top 10 ice and snow wonderlands," although not official, has received a great deal of attention on the Internet. Half of these spots are located in Heilongjiang province in northeastern China due to the region's long winter and amazing winter scenery.
Let's take a look at the top 10 ice and snow wonderlands in China: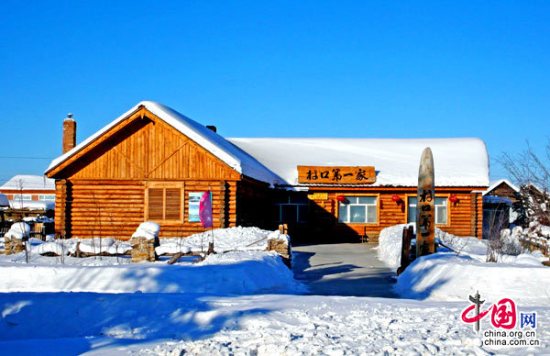 North Pole Village, Heilongjiang [Photo/China.org.cn]
North Pole Village can be found in the utmost northern part of China in Mohe county, Heilongjiang province. Separated from neighboring Russia by only a river, North Pole Village is the only place in China to enjoy aurora borealis and the midnight sun phenomenon. The town is also called the "Home of Santa Claus," the "World of Children's Stories" and the "World Above Snow". The Summer Solstice is the busiest time of year in North Pole Village, when bonfire parties go on beside the river all night long.