Fun for the young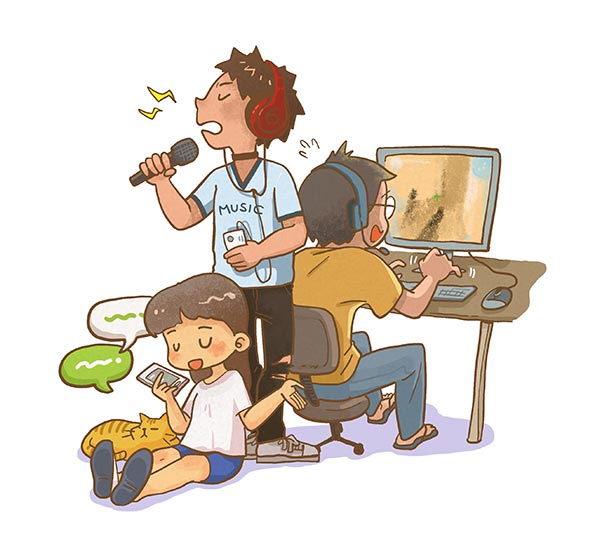 [Liang Luwen/China Daily]
When the world stepped into the new millennium, they entered elementary school. When smartphones sneaked into people's lives (the first iPhone was launched in 2007), they were in middle school. Now, most Chinese born in the late 1990s are graduating from college.
They're called the "post-1995 generation" in China. Around 78 million people-nearly 6 percent of the country's population-were born in this period, according to the latest nationwide census, conducted in 2010.
They live in a time when the economy has already taken off-China's GDP exceeded 10 trillion yuan ($1.45 trillion) when they were around 5 in 2000.
They witnessed the country's showcases to the world-namely, the Beijing 2008 Olympic Games and the Shanghai 2010 World Expo-on television, through smartphones and, sometimes, in person.
And they enjoy a range of hobbies and interests that influence their life choices, according to a survey by City Zine magazine and the country's IT giant Tencent released last month.
It found 73 percent of the 4,000 respondents have hobbies.