A new book helps readers better understand the risk of stroke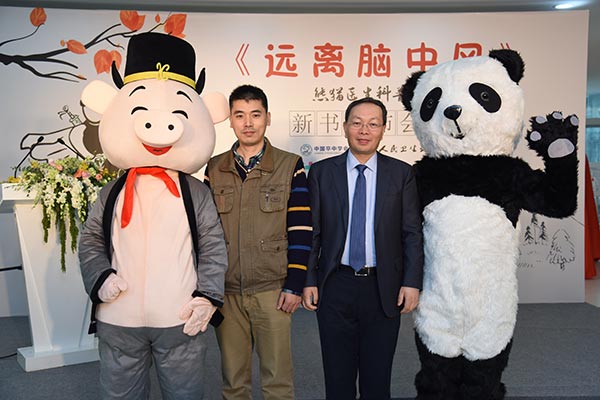 Miao Zhongrong and He Yizhou. [Photo provided to China Daily]
A new illustrated book Away from Stroke aims to help people to get a better understanding of the health condition.
Written by Miao Zhongrong and He Yizhou, the book is adapted from the authors' cartoon series Little Doctor Cartoons first published on WeChat.
Miao, an expert in cerebrovascular disease at Tiantan Hospital in Beijing, and He, an intensive care specialist at Zhongshan Hospital in Shanghai, started working together in March to publish the cartoon series on WeChat to raise people's awareness and knowledge on various disease prevention and treatment.
Before that, Miao had published an illustrated book on strokes.
The new book is readable, with interesting illustrations and patients' stories. It covers almost every aspect of strokes prevention and treatment.
Miao says he hopes to make medical knowledge easier and more interesting for average people to understand through illustration books, and hopes patients and risk groups will realize the importance of early detection, diagnosis and intervention.
According to government statistics, strokes have become a leading cause of deaths among Chinese population.
Related:
Charity art show boosts profile of mentally disabled