Half-marathon gets women running in Beijing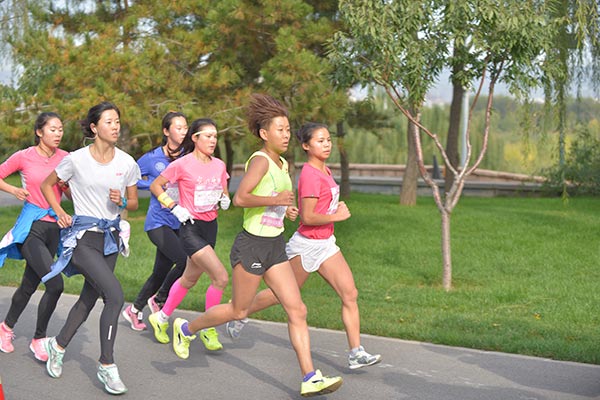 Female runners participate in a half-marathon in Beijing. [Photo provided to China Daily]
A women's half-marathon was held at Beijing Garden Expo Park in late October.
The event attracted nearly 7,000 female runners. Luo Chuan, a young woman born in the '90s from Sichuan province, won the first prize.
The run aimed to offer female runners a way to show their beauty and vibrancy, according to the organizers.
"The female running market has relatively matured in many European countries and the US," says Wang Gang, head of Migu Run, host of the event. The company will be allowed to hold the event for the next nine years.
"We'll learn and make use of experiences from the world's top marathons for female runners to continue improving the Beijing event."
Related:
Beijing forum focused on elderly care
Nutritionists call for more attention on healthy breakfast