Meet Bill Kong, man behind screen hit Monster Hunt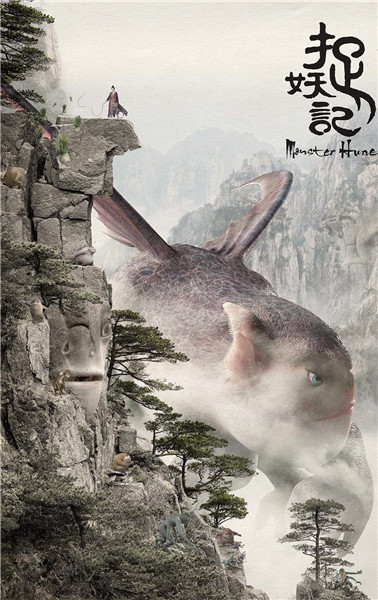 A poster of the Monster Hunt. [Photo provided to China Daily]
The "What would Ang Lee do?" approach may not work in a Western work environment, but in Chinese culture, it implies a comparison that is galvanizing without being too pushy. When the movie faced reshooting, Kong encouraged Hui to set the bar higher, not to cut corners: "Who would have the chance to make the same movie twice within such a short period of time?"
Kong does not bind his discoveries to long-term contracts. Many of the talents he puts center stage see their salaries skyrocket on the open market, yet they are willing to come back, often at voluntarily reduced rates according to inside sources, to work for Kong.
More than 90 percent of the cast and crew came back for the reshoot, says Hui, an endeavor that accounted for 75 percent of the film's total number of shots.
Huba, the pet-like "monster" in the movie, is so cute that children are clamoring for one of their own. Yet, none is available on the market.
"We didn't know the movie would do so well, so we dared not roll out merchandising," says Kong.
Heads of film studios are rarely so humble; they would instead excel at playing the role of the champion and sounding prescient and triumphant. Bill Kong leaves that kind of acting to his actors. He may not play the big boss, but he could well be China's answer to Louis B. Mayer.