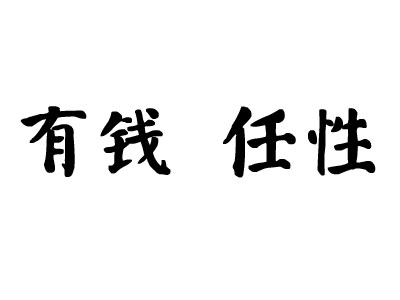 "有钱,任性" (you qian, renxing), which literally means rich and willful, was used to describe someone who has careless spending habits and tends to be wasteful about money. The phrase "renxing" is more often used to say someone is headstrong and stubborn.
Buzzwords also help you understand the new trends taking place in Chinese society.
"小鲜肉", pronounced "xiaoxianro", for example, represents those young and handsome males who are inexperienced in relationships. Aged from 12 to 25, they are the newer and younger generation of the Prince Charming that Chinese women look up to.
Also well-received among Chinese women are "暖男" (nuan nan), referring to those men who are nice in character and good at taking care of others. They are the new ideal boyfriends or husbands as women are empowering themselves economically, and earning more equal rights with the men.
Buzzwords are a reflection of contemporary society, a society where netizens and citizens meet and meld. If you can wittily laugh off the frustrations that are seemingly inevitable in life and struggle to live your day just like the Chinese, don't you find yourself mengmengda?
Related:
95% of netizens disapprove of removal of cleavage scenes