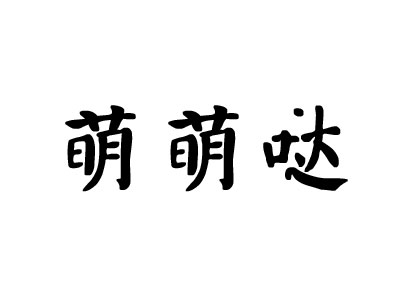 "萌萌哒" (mengmengda), meaning adorably cute, appeared 52.98 million times on Sina Weibo, making it the most widely used catchphrase in the Chinese Twitter equivalent.
"萌" (Méng) literally means "cute", and "哒"(da) is a modal particle, which expresses the mood of a word, that adds an innocent and sweet feeling to the word.
Originating on a Chinese social networking website called "douban", and primarily being used to refer to someone who is acting a bit strange and muddled and "is supposed to take some medicine", the word is now being acknowledged in a broader sense.
You could use it to describe your selfie, your new haircut or a scarf that your friend is wearing. Just tag it if you think something is cute, or, not really.
In fact, it is a phrase that serves to express affection or fondness toward a certain object, people or event, only in an amusing way. You could even say you feel mengmengda when you get a day off from work.
Look at many of the catchwords in China and you may find them displaying a fairly good sense of humor, just like mengmengda. But if you think that they only serve to amuse, think again.