Modern woman's dilemma: career or family?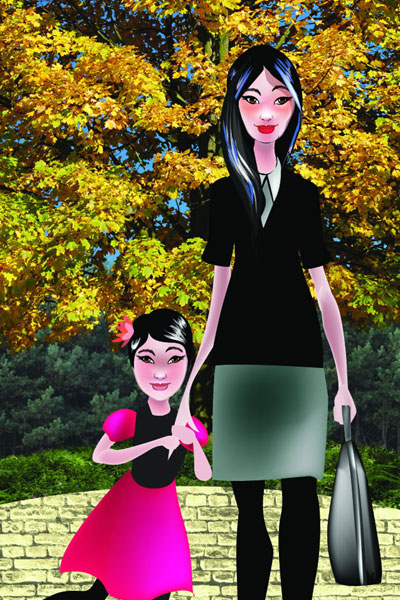 Guillermo Munro and Alex K.Fong.[Photo/Shanghai Star] 
The country's clarion call to women in the beginning was for them to "hold up half the sky" in China. More than 60 years later, both the country and its female citizens have undergone a sea change. Women now often have to choose between family and career, and some have chosen to stay at home. Yu Ran and Wang Ying look at the challenges they face.
It is a hard choice Pan Qishan has to make, to have another child or to keep her stable job. When she first got married, she did not even consider the option of a second child, but now a revised family planning policy has got her thinking very hard.
She wants to give her two-year-old son a younger sister.
"I am an only child so I grew up lonely, without a playmate. I don't want my child to feel the same way," says Pan, 30, a primary school teacher.
China's family planning policy was introduced in the 1970s to rein in a surging population by limiting most urban couples to having one child.
The restriction has been slowly relaxed, first in 2011, when partners in a marriage who are both only children were allowed a second child. In November 2013, the rule was further eased, and the couple is permitted a second child even if one partner is an only child.
The revised policy brings both pros and cons to mothers like Pan, who feels she would have to give up her job if she decides to have another baby.
"I will definitely have to quit my job and stay at home if I give birth to a second child. We cannot find anyone else to take care of two children during the day," Pan says.
More Chinese female professionals are giving up ambitions at the workplace so they can better nurture a second child. They just cannot keep up the juggling between work and family responsibilities.
The main motivation is to give their children more attention as a mother, and to make sure they have a well-balanced childhood.