A double hit of happiness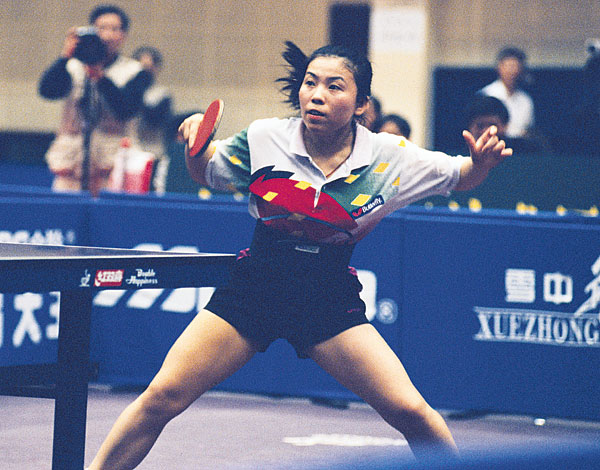 China's most famous female table tennis player Deng Yaping. Photo provided to Shanghai Star
In comparison, international brands, whose handles and rubbers helped players perform more loop drives in games, won greater market share.
To turn things around, a series of changes were made in late 1995 and 1996 to boost sagging sales and try to turn a profit, including integrating factories, researching and developing new products, exploring sales channels, and increasing investment in production, says Guan Yasong, marketing manager at Shanghai Double Happiness Co Ltd.
These efforts finally paid off in 2000, as DHS' balance sheet came out of the red.
DHS' 38mm table tennis balls became the official match ball in the 2000 Sydney Olympic Games, the first Chinese sports brand to have this honor at the Games. DHS has been the Olympic equipment supplier for the past four Games: 2000 in Sydney, 2004 in Athens, 2008 in Beijing, and 2012 in London.
In addition, the ping-pong equipment maker has confirmed that it will continue to supply the 2016 Olympic Games in Rio de Janeiro.
The Shanghai-based firm produced more than 100 million table tennis balls last year, and they are the equipment provider of up to 70 percent of major world table tennis events today.