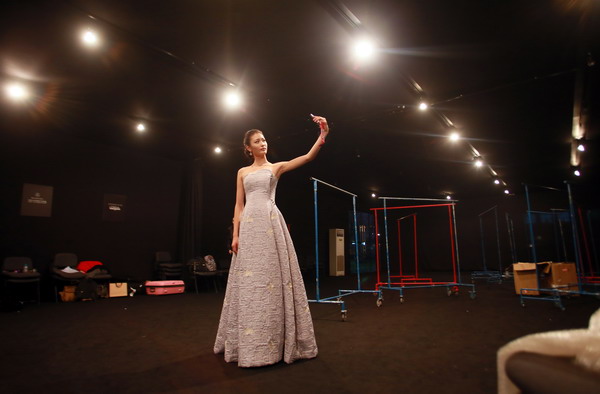 Model Fu Huanhuan snaps a selfie backstage at the LIANVIS Lian Huiqing Collection fashion show on March 26. Photos by Zou Hong / China Daily
China Fashion Week autumn/winter reveals functional and ecological shifts in the country's style scene. Gan Tian inspects the trends.
The China Fashion Week autumn/winter wrapped up on March 31 at Beijing's D-Park. The eight-day event presented nearly 60 programs, including 30 fashion shows, four competitions, five exhibitions and 20 seminars. More than 40 designers, 60 brands and 110 models from home and abroad participated. China's fashion scene swerved toward eco-friendly this year. Many designers are using biodegradable materials and natural colors. They're also paying attention to functionality and steering away from exaggerated shapes.