China Pastry Cup competition rules announced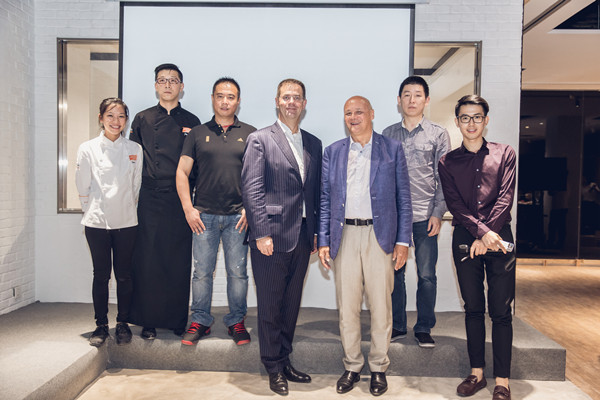 Participants at the Chef Studio of Sinodis in Beijing celebrate the upcoming China Pastry Cup on September 14, 2016. [Photo provided to chinadaily.com.cn]
Competition rules and committee members were announced in Beijing last week for the first China Pastry Cup, which will be part of the Asia Pastry Cup and the biennial World Pastry Cup.
The contest was initiated by Sinodis, a leading food distributor in China. Sinodis announced it would hold the China leg of the World Pastry Cup as the founding partner four months ago.
Created in 1989 by prestigious French pastry chef Gabriel Paillasson, the World Pastry Cup brings together the very best pastry chefs from around the globe for a contest every two years in Lyon, France.
According to Sinodis, organizing the event in China aims to promote the craft of the Chinese pastry industry, raise the standards of pastry excellence and have a victorious China team at the World Pastry Cup in Lyon one day.
The competition in China will follow the international practice of having three candidates in a team – one captain and two members.
Philippe Rigollot, chair of the World Pastry Cup organizing committee, will be the honorary chairman of the China competition. Several former participants from China have also joined the committee, including Ye Wei, former captain for Asia Pastry Cup and World Pastry Cup and Tang Yunpeng, most recent team leader for the World Pastry Cup.
By the end of September, the committee will make their final decision on the eight competing teams, and then the teams will submit their recipes by December.
The first China Pastry Cup will be held in Shanghai on May 10 and 11 in 2017. The winning team will represent China at the Asia Pastry Cup in 2018. The championship will be in Lyon, France in 2019.