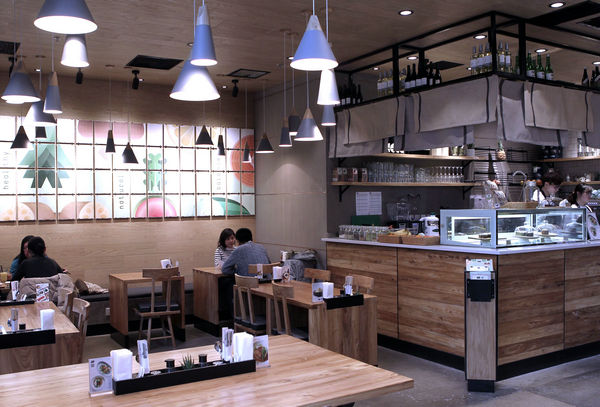 An Obentos restaurant in Beijing. [Photo by Guan Xin/China Daily]
"I will try and not eat any carbs or sugars in the two days leading up to a fast day and also the two days after," he says.
Mindful that a flat stomach can motivate his customers as much as a good score on their next physical, Stevenson reaches out for discount-trading partnerships with like-minded companies like Yoga Yard, the fitness bootcamp Fight Fusion and the bicycle dealer Serk.
Obentos has also expanded beyond it's original lunchtime focus, with a new Shared Plates menu available from 6 pm-10 pm on weekdays and all day on weekends), which can be tailored to your group size.
For too many people, "healthy eating" means focusing on counting calories, he says. "The calories in orange juice and almonds might be the same, but their effects on your body are very different."
Contact the writer at michaelpeters@chinadaily.com.cn