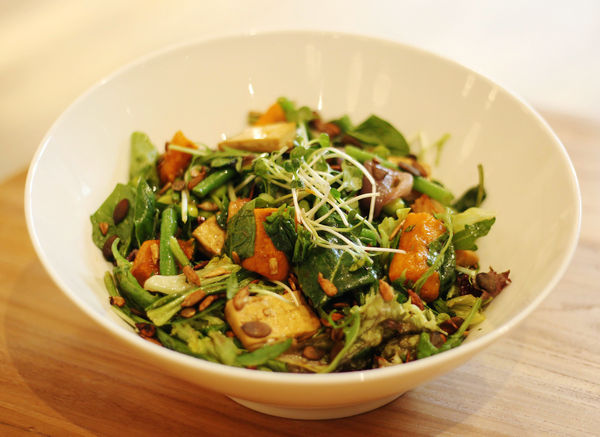 Dishes on offer in Obentos restaurants meet founder Andrew Stevenson's purpose of healthy eating. [Photo by Guan Xin/China Daily]
"I wanted to create a casual, Japanese-inspired health concept," he said in an interview soon after his first restaurant opened at Central Park in Beijing's CBD four years ago.
"Being half Japanese, it made sense-and who doesn't love Japanese food?" he adds. "I wanted to do something that focused on fresh whole foods, great nutrition and natural flavors."
Since then, a second outlet "didn't work" in Wangjing, but a new eatery is thriving in the capital's Grand Summit center, and Stevenson shares health and nutrition tips on his recently launched blog. Recent topics range from fat (no longer the enemy-and some fat is necessary), fasting (it can be healthy) and exercise (how to stay motivated).
"We don't believe in 'dieting'," he says. "We just believe in eating good food morning till night." Except for courses particularly designed for weight loss, portions are generous.
Starting his own business was always his goal, says Stevenson, who came to China to study Chinese and then worked in the finance industry and earned an MBA. "Before Obentos, I had exactly zero experience working in a restaurant let alone managing one. But I always loved food, and cooking and health are big passions of mine."