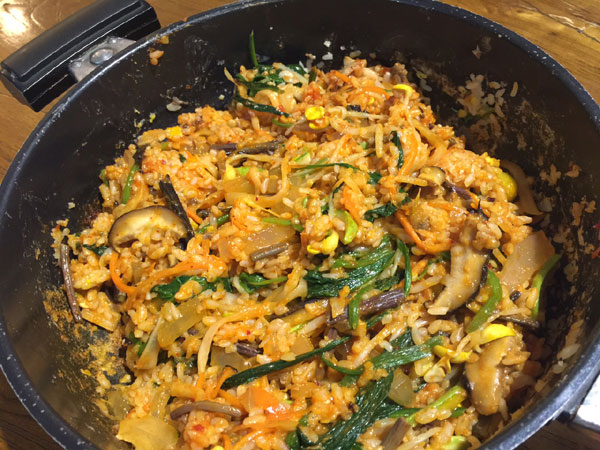 [Photo/China Daily]
At a glance
Many Korean side dishes (banchan) get their flavor (and preservation) from fermentation. They have a tangy, salty, and spicy taste.
Bibimbap means "mixed rice" in Korean. If you have any vegetables in the fridge, you can mix them up with rice in a one-pot dish.
Rice was extremely pricey when it was introduced to Korea, so it was mixed with other grains to "stretch" it. This is done today in dishes such as boribap (rice with barley) and kongbap (rice with beans)
Medicinal food (boyangshik) is a wide variety of specialty foods, including seaweed and ginseng, prepared and eaten for better health, especially during the hottest days of summer. Consuming "hot" foods is believed to restore one's vital life force, as well as sexual and physical stamina sapped by oppressive heat.
Mike Peters contributed to the story.