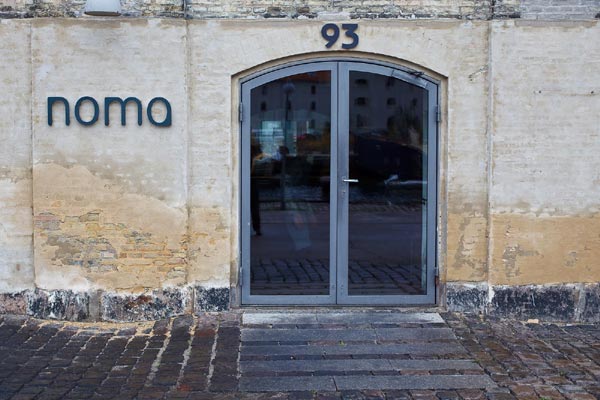 Entrance to Danish restaurant Noma, which was crowned the world's best restaurant by Britain's Restaurant magazine. [Photo/Agencies]
Danish restaurant Noma was crowned the world's best restaurant on Monday, pipping last year's Spanish winner to reclaim the increasingly influential title it held for three straight years that guarantees a waiting list for diners.
Noma's chef-owner Rene Redzepi, 36, with his new Nordic cuisine, knocked Spain's El Celler De Can Roca into second place at an award ceremony at London's Guildhall attended by influential chefs and food writers from around the globe.
Noma in Copenhagen won the top award for three years from 2010 until 2012, with its menu boasting original dishes such as sea urchin toast, beef tartar and ants, and pear and kale.
"Redzepi's meticulous attention to detail, innovative approach to foraging and experimentation with fermentation - all driven by passion and a relentless curiosity - has once again brought his restaurant to the pinnacle," the organisers said.
Related: World's Best Restaurants 2013