30 Years of classic French, in Beijing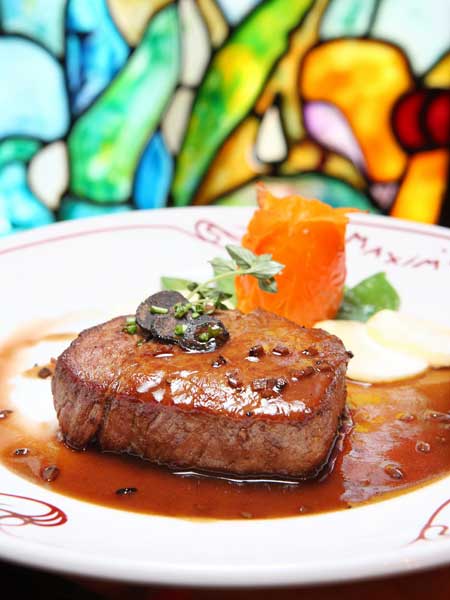 Beef fillet with black truffle sauce. Photos provided to China Daily
Maxim's De Paris Beijing is probably the only restaurant here where diners can still enjoy French cuisine the way it was 30 years ago classically presented French dishes in a classic French dining room.
The restaurant in Chongwenmen is decorated with stained glass framed in traditional gilded edges, lamps shaped like maple chestnut leaves, crystal mirrors, and paintings that are copies of those hanging in the Louvre.
With subdued lighting, the whole ambience is almost cathedral-like.
Maxim's recently celebrated its 30 years anniversary, and despite its venerable record, it is still one of the best places in Beijing to have a romantic candle-lit meal. Some filmmakers still choose the restaurant as a setting, according to restaurant manager He Guangyin.
Maxim's is a State-run company and its opening was the joint-venture between Beijing's restaurant administration and the Pierre Cardin company.