Shoe show draws inspiration from Silk Road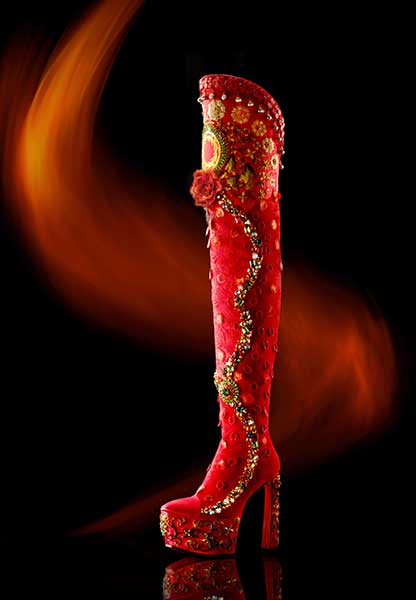 [Photo provided to China Daily]
Liu invited Gianluigi Colombo, an Italian shoe veteran who worked for Chanel and Bally, to direct her operations.
The brand opened its first store in Chengdu in 2008 and later expanded to Shanghai's Bund and Beijing.
Now the brand has a best-selling array of designs that is influenced by Chinese motifs like peony and the frog button.
The generation born after the 1980s attaches more importance to design, craftsmanship and comfort than the big logos, which is giving rise to brands like Sheme, Liu says.
The brand offers a made-to-order service to about 5,000 VIP clients, many of whom are successful businesswomen like Liu.
In 2011, Sheme made shoes for Cherie Blair, former British first lady, during her trip to Chengdu.
The collection exhibited in Beijing was shown in Chengdu in September and Shanghai in October. It was also shown at the China Pavilion at the Milan Expo.