Shoe show draws inspiration from Silk Road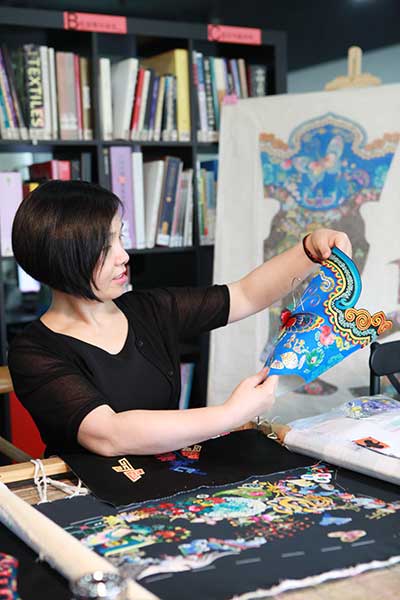 Liu Qiongying, founder and chairwoman of Sheme, combines Chinese aesthetics and Italian techniques to make the brand an original one.[Photo provided to China Daily]
The project started early this year.
Liu has traveled to places including Sichuan province's Qionglai, Ya'an, Xichang, and Yunnan province's Kunming and Dali, as well as Myanmar and India. The trip exposed numerous handcrafts to Liu that she was not aware of.
"Those craftsmen have spent their lives weaving and embroidering and I want to share their work with a wider audience," she says.
Liu, who is petite, recalls that when she went to a party 30 years ago, she felt discouraged because she didn't have comfortable, pretty heels to wear.
Now she likes to wear platforms heels as high as 15 centimeters. She gets special shoes made for each outfit. And she says she wants to share the joy and confidence of wearing the right shoes with more women.
She started with a small workshop and later founded her own high-end brand. Sheme is one of the few Chinese luxury shoe brands that prices its products on par with its Western counterparts. A pair of pumps starts at more than 3,000 yuan ($469).