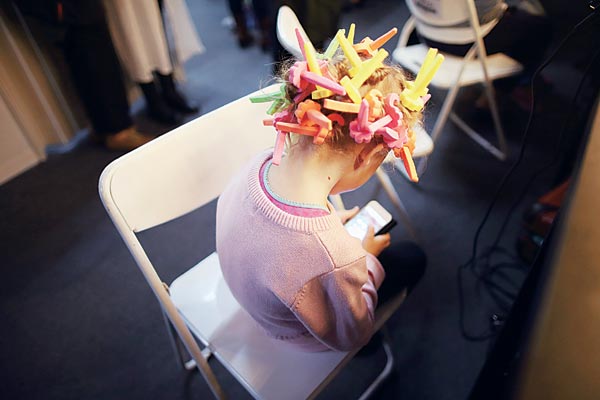 Numbers for this niche market are hard to come by – several brands declined to discuss their revenue and growth in China – but market players may need to be savvier in the future to keep up the tempo.
Financial results from Burberry show that children's products made up just 4 percent of its revenue in the yearlong period ending March 2012, making this the smallest contributor among its product lines. However, this line of revenue jumped 287 percent from 2006 to 2012.
"Differentiation and relevance are key challenges for luxury brands in the Chinese market in general, and in the kids' market in particular," says Calvar.
According to Zhou Ting, director of the Fortune Character Research Center, which covers the luxury industry, this segment will follow the broader pattern of quality coming to match prestige as the key yardstick.
"The high-end kid's market will get larger in the future, with more luxury items being produced for their functional and applicable advantages at an acceptable price," he says. "This will also open the door for newly launched domestic kids' brands."
Back at Plaza 66, one shopkeeper at French brand Bonpoint says, "We don't see huge traffic, but our customer base is more selective. Almost everyone who comes in buys something."
Some, like Fang, are drawn by the trophy-like nature of designer clothes, others by their inescapable cutesiness or Lord Fauntleroy-like regality. Few seem put off by the three-to-six-month lifespan. Safety is another consideration.
"Those well-known brands seem to be more reliable, of better quality and softer for a child's skin," says Sun Jia from Jiaxing in neighboring Zhejiang, who was shopping for her three-year-old granddaughter.