Wang Peiyi, the 'goddess maker'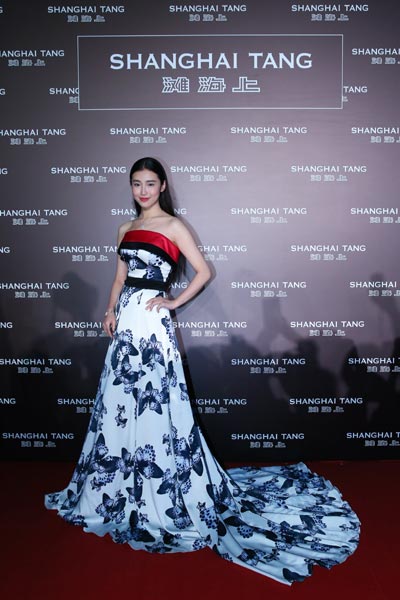 Wang also created a line for Shanghai Tang's 20th anniversary. Photo provided to China Daily
Trained in fashion design in the top-notch Central Academy of Art and Design, now known as Academy of Fine Arts of Tsinghua University, Wang worked for several large apparel companies before launching his eponymous made-to-order label in 2005.
The custom service runs from wedding gowns and evening dresses to everyday apparel. For clients who are not good at matching, the studio offers the whole wardrobe from daywear to eveningwear.
While the clientele has remained stable for the past decade, more are willing to spend on wedding gowns, Wang says.
"People are gradually realizing the importance of wedding gowns. They used to rent one or borrow one, as it is worn only once. But now, whether or not they are wealthy, they would at least make it part of their wedding budget."
Wang was invited to show his couture collection at Milan Fashion Week last year. He is also the chosen designer for established brands such as Omega, SK-II, Vidal Sassoon, HP and Emperor Watch & Jewellery for their crossover projects. He was the first Chinese designer to be selected by Atelier Swarovski, the designer line of the jewelry label, to work on a new range of products for the brand.
In October, Wang, along with Masha Ma, another up-and-coming Chinese designer, was selected by Shanghai Tang to create a line for its 20th anniversary that was shown in Shanghai in October.
Wang combines his trademark style and original prints with Shanghai Tang's roots in tradition. The collection, which includes glittering evening dresses and sporty daywear, will be sold in the global stores of Shanghai Tang.