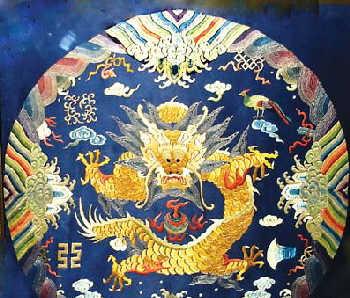 Revitalization
The problems plaguing the development of the arts and crafts industry are being addressed by the Beijing municipal government. It has launched a campaign to save the industry.
In 2002, a symposium was held to discuss ways to revitalize the industry. Development plans have been proposed, as well as methods to nurture and retain craft skills and the institution of government policies to support and protect the industry.
In early 2003, the Beijing Municipal Economic Committee issued a development program for Beijing arts and crafts, including building Beijing Baigongfang as a handicraft development and production center in the Chongwen District.
In addition, it set up a special fund with an annual input of 3 million yuan (US$360,000). Master craftspeople are able to draw allowances of up to 800 yuan (US$98) every month for use in training apprentices, in a bid to promote the education of skilled personnel.
In the past decade, there were no established channels through which master craftspeople could sell their products. Now Baigongfang can act as such a channel.
Cui Fang, chairman of the Baigongfang Board of Directors, believes that the best way to provide assistance to the masters is to help them market their masterpieces.
"The masters need sales channels," Cui said. "For years the masters have paid more attention to their skills than to the market. They produce fine works but have few clients."
Zhu Hong, vice-president of the Beijing Arts and Crafts Association, said the demonstration of craft skills at Baigongfang will help visitors appreciate the artistry and training without which traditional arts and crafts could not survive.
In addition, it gives the masters access to markets, and will help them understand how the market functions, he added.
Li Bosheng, an arts and crafts master, hopes that Baigongfang will play the role of sales agent.
"Every master should have his own sales agent," he said.
"(But) you have to have a full understanding of the master's personal traits and his style before promoting the sale of his works."
Li also sees Baigongfang acting as a cradle for the next generation of masters.
"But selling is Baigongfang's first priority, so it has to put finance first, I think. So there is a long way to go before it can put its central focus on cultivating masters," he said.
Cui said that Baigongfang has three foci: crafts demonstration, leisure shopping and research and development.
Baigongfang has established more than 30 specialty workshops and 100 studios for masters for the production of traditional folk arts and crafts.
Visitors can even get involved in the making of the works they buy, under the guidance of masters, according to Cui.
"We will spare no efforts to make Baigongfang a base of research and development for China's arts and crafts," Cui said.
Zhang Tonglu, a cloisonne master, regards Baigongfang as his source of inspiration.
"I can learn about the advantages of various categories and broaden my artistic horizon by sharing views and experience with other masters," he said.
He believes that craftsmen gathering there will surely improve their skills and quality.
"Baigongfang will also play a role in protecting and developing the traditional arts and crafts, which can keep the industry prosperous from generation to generation," he said. "That's the highest priority for the old-generation craftsmen."