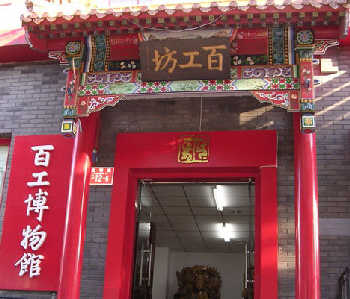 In 1972, when then-US President Richard Nixon visited China, the Beijing Glassware Factory in downtown Beijing's Chongwen District was one of the highlights of his tour. With great interest, he watched the making of the exquisite artworks with his own eyes.
Now that factory is closed down, but it has been replaced by a new enterprise, which Eric Duluc, president of the Paris-based Federation International du Tourisme, described as "le Palais du Louvre of the People's Republic of China," or China's Louvre, during his visit to Beijing last November.
It is Beijing Baigongfang, the largest handicraft development and production center in China, which had just started operation at that time.
"Baigongfang" literally means "a workshop for 100 kinds of handicrafts." Because it has served as the country's capital for many centuries, Beijing has developed a wide range of highly sought arts and crafts with distinctive local features, some of which date back more than 900 years. And Chongwen District is believed to have been the cradle of Beijing's handicraft industry.
Different from the Louvre, Baigongfang is called a "living museum," where visitors can not only feast their eyes on Beijing's traditional handicrafts, but also see how the masterpieces are created by the magic hands of the masters and can buy any article that piques their fancy, interest or admiration.
Covering 4,000 square meters and with a total investment of nearly 200 million yuan (US$24 million), the workshops are arranged in the layout of a hutong, the lanes of Beijing's traditional residential areas. Each unit has a retail shop in front and a workshop in the back.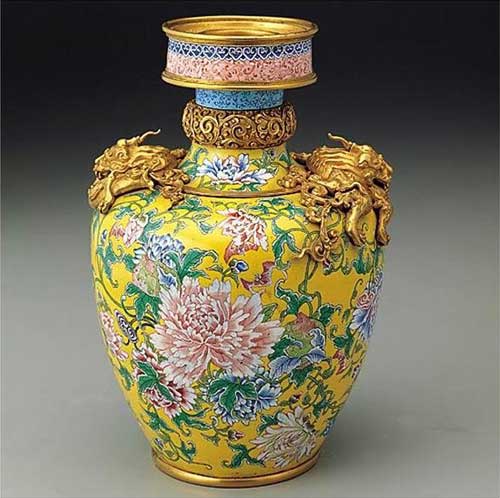 Baigongfang currently has gathered over 100 nationally or provincially renowned masters, who direct the work of about 400 apprentices in 17 workshops specializing in such handicrafts as jade and ivory carving, cloisonne, colored glazing and so on. The ultimate hope is to restore the glory of these superb traditional handicrafts, which are threatened with extinction, and to rejuvenate the industry, which has been on the wane because of the lack of qualified young successors.