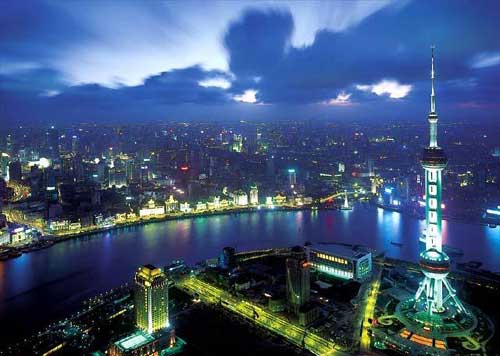 This year's Shanghai Tourism Festival will open with a bang - fireworks, colorful overseas floats, performers from all over the world and the People's Liberation Army band.
Organizers promised the most colorful opening parade in the festival's 17-year history.
On September 15, there will be a main stage on Huaihai Road, and another three stages set up from Shaanxi Road to Xizang Road.
"This is the first time the PLA will participate in a local celebration," said Dao Shuming, director of the Shanghai Tourism Administrative Committee.
Floats from eight countries and regions and performing groups from about 10 countries and 30 provinces will entertain crowds during the two-hour parade, said Dao.
The organizing committee will also set up four fireworks displays along Huaihai Road, Shaanxi Road and Xizang Road during the parade.
Other traditional festival events will make an appearance, but the "Rose Wedding," the annual mass wedding, will partly take place in Ireland this year to promote traditional Chinese wedding culture, said the committee.
Visitors will be able to try local games which were popular during the 1950s and 1960s on September 16 at Jiuzi Park in Huangpu District.
The festival, which runs from September 15 to October 6, will make great demands on security, said the committee, as other big events run in the city at the same time.