Chinese younger generation rediscovers ancient poem's roots in music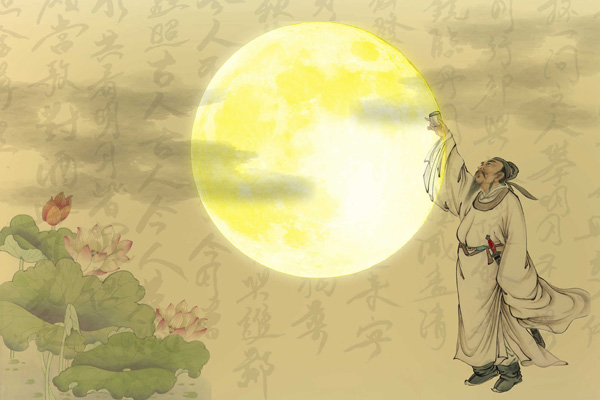 Ancient Chinese poet writing poems. [Photo/VCG]
Classics never go out of date.
A piece of ancient Chinese poetry, which was written about 1,200 years ago, has recently become an online sensation among teenagers, after two young musicians composed a song for it.
Two days after a namesake song of the household ancient Chinese poem "Song of a Pipa Player" was posted on Bilibili, a popular video sharing website among the younger generation, it has already earned over 20,000 hits and some 1,300 comments.
Many teenagers liked and shared the five-minute song, saying that they finally found the "correct way" to recite the ancient Chinese poems.
The poem "Song of a Pipa Player" was written by Bai Juyi, a Chinese poet of the Tang Dynasty (618-907). Consisting of over 600 characters, the poem is on the high school syllabus across China and is a must for the students to recite.
The composers of the song, named Qiran and Shenmiren online, are both online musicians. Qiran said he has been thinking of composing songs based on ancient poems since high school years. "I hated reciting poems during that time, so I made up some melodies to help, and it really helped," said Qiran.