Incorporating sculptural beauty into design, master architect IM Pei celebrates 100th birthday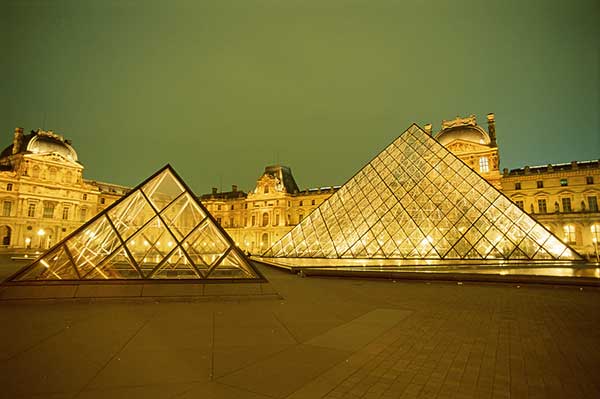 The glass-and-steel pyramid structures IM Pei designed for the Louvre Museum in Paris.[Photo/VCG]
Back when he did the design for the Louvre, he courted controversy. His gigantic glass-and-steel pyramid creation was deemed as ruinous to the landscape and met very hostile critics both from the French public and social elites including the then director of the Louvre Museum.
But Pei had logic to back up his design. After carefully studying the history of the Louvre, Pei proposed a central entrance to create a subterranean space under the Napoleon courtyard. His glass pyramid design also served as a link between the three wings of the Louvre museum with vast underground galleries always bathed in reflected light. It was opened to the public in 1988, and after an initial wave of harsh reaction, Pei's design won support from celebrities like Prince Charles of Britain and the tide of public opinion turned around. It was even regarded as "the modern symbol of the museum".
Ieoh Ming Pei's design style is categorized as belonging to the genre of "modernist". He won the Pritzker Prize in 1983, which is sometimes called the Nobel Prize of architecture.