Gallery Weekend Beijing makes promising start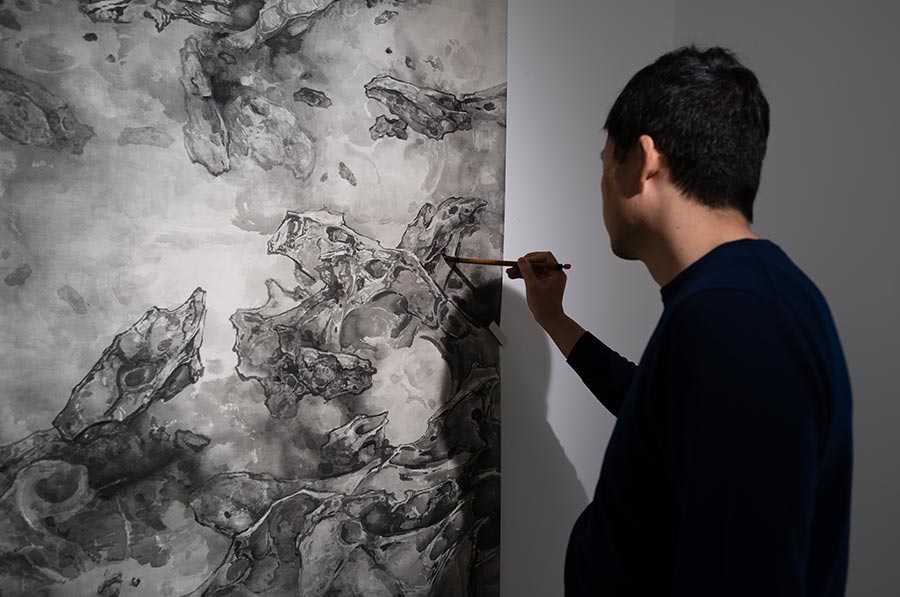 Tai Xiangzhou is holding an exhibition at Ink Studio [Photo/Ink Studio]
Beijing's Gallery Weekend is modeled on the Berlin one, which will hold its 13th edition in April. Berlin boasts a huge community of international artists, and its gallery weekend was launched to lure its collectors, who attend art fairs, to galleries and exhibitions.
Meanwhile, Eller says Beijing's galleries have become stronger in the recent past, but not strong enough internationally, and the gallery weekend is to help them get stronger as this is also important for the Chinese artists they work with.
"The competition in the art world is global now," he says. "Until a few years ago, the galleries in Beijing probably believed that they were the best in China. But if they go to Art Basel Hong Kong today, they will see a different level, and how galleries are pushing into Asia."