Classical painting sells for $49 million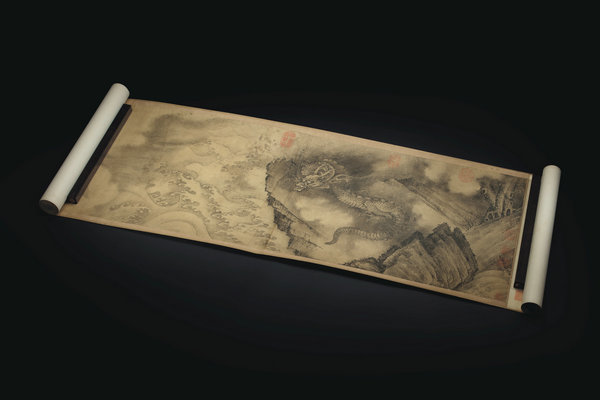 Six Dragons, a painting that once belonged to Emperor Qianlong. [Photo provided to China Daily]
A 13th-century classical Chinese scroll painting fetched $49 million from an anonymous bidder at a New York auction on Wednesday.
The ink brush painting titled Six Dragons once belonged to Emperor Qianlong of the Qing Dynasty (1644-1911). It was transported to Japan in the early 20th century and then became part of the collection of the Osaka-based Fujita Museum.
The museum auctioned off 31 Chinese works of art in its collection, including the painting, at Christie's in New York. The sale raised funds for a refurbishment project at the museum.
Six Dragons was produced by Song Dynasty (960-1279) official painter Chen Rong, who achieved excellence in painting dragons. However, he is little known today because he was only briefly mentioned in historical documents.
In his vivid Six Dragons, Chen created fierce dragons that move freely through waves and mist.