Play based on ancient Chinese reformer to be staged in Beijing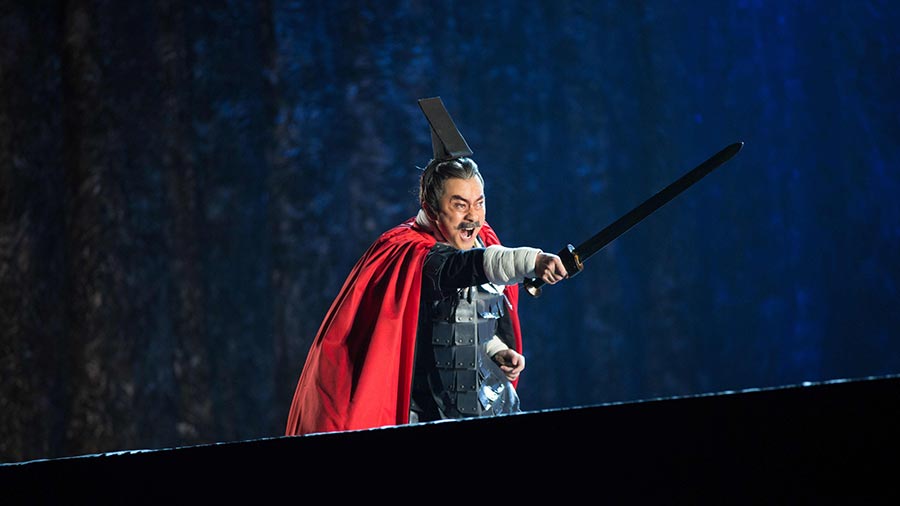 A scene from the play Shang Yang. [Photo provided to China Daily]
A play, based on the life of Shang Yang, a Chinese reformer and statesman from the 4th century BC, will be staged from March 15 to 18 at the National Center for the Performing Arts in Beijing.
Directed by Chen Xinyi, the award-winning play showcases Shang Yang's policies, which laid the foundation for the State of Qin to conquer all of China, uniting the country for the first time and ushering in the Qin Dynasty (221-206 BC).
Shang Yang's reforms also helped transform the Qin into a militarily powerful and centralized kingdom.
The play, produced by the Shanghai Dramatic Arts Center, made its debut in 1996 and has been staged more than 100 times across China.
"It took me seven years to complete the script and it was another seven years before it was staged," says scriptwriter Yao Yuan.