Chinese painting 'Six Dragons' fetches high price at New York auction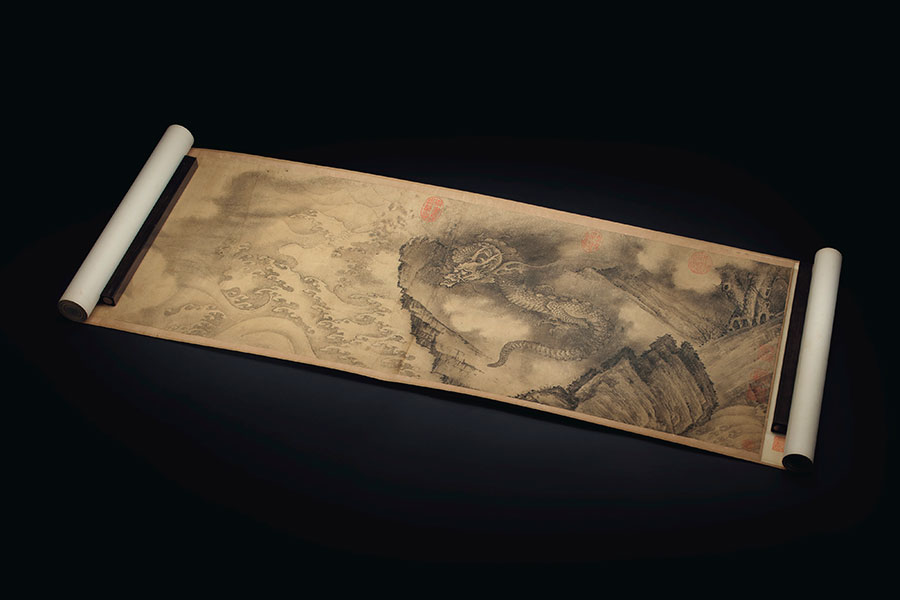 The painting Six Dragons unrolled. [Photo provided to China Daily]
Song Dynasty (960-1279) painting from the collection of Qing Dynasty (1644-1911) ruler Emperor Qianlong sold for $49 million early this morning at a Christie's sale in New York.
The 4-meter-long painting, Six Dragons, is one of painter Cheng Rong's masterpieces.
It was cataloged in Shi Qu Bao Ji, an inventory of the Qing Dynasty's imperial collections. Chen Rong was a master of Chinese ink dragon painting, and has left no more than 25 pieces of artworks worldwide. Six Dragons was taken to Japan from the Qing Dynasty Palace.