French artist shows 'unfinished' ink paintings in Beijing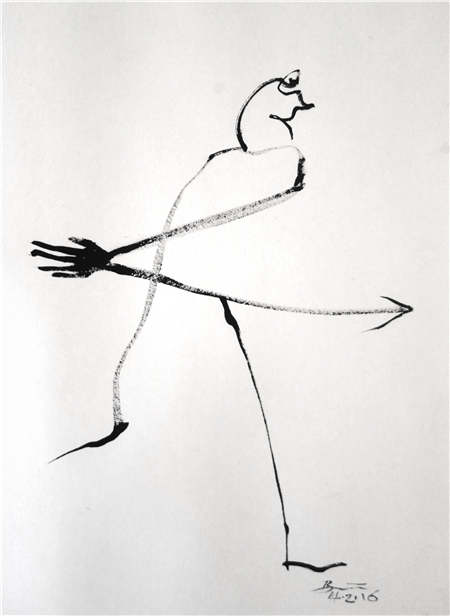 One of French artist François Bossière's ink paintings. [Photo provided to China Daily]
French artist François Bossière's ink paintings are on display at a solo exhibition titled Unforeseen Appearances, at Hanfen Gallery this week.
The 40 works reveal Bossière's experiments with new approaches to painting, based on decades of research into Western art traditions and classical Chinese philosophies. His brushwork offers viewers a cross-cultural, philosophical perspective to understand ink art.
The 60-year-old artist says none of his works, whether oil or ink paintings, are ever completed. They remain unfinished to embrace new possibilities.
"My paintings were conceived to inspire as many imaginations and various interpretations as possible, a state close to the spiritual imagery of classical shanshui (mountain and water) paintings," he says.
Yu Shuo, the artist's Chinese wife, who is a professor of anthropology, says the exhibition is more than a dialog between China and the West, it also engages poems, music and philosophy, which keep nurturing Bossière.
The exhibition is on the second-floor of Hanfen Gallery, inside Beijing's Commercial Press building until Thursday.