Taking design off the drawing board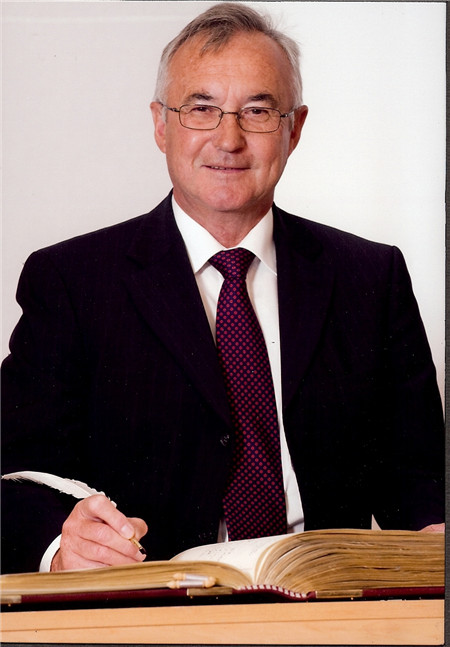 British engineer Roger Owen, a winner of the Chinese Friendship Award this year. [Photo provided to China Daily]
Roger Owen finds the engineering students he met on his most recent visits to China were a lot more talkative than those he first encountered in the mid-1980s.
What used to be one-sided lectures are now more like workshops at which students are eager to learn the latest developments in Owen's specialized field of computerized-engineering design.
"The students now are far more willing to speak their minds and ask questions, whereas 20 years ago, there might have been one or two questions at most," the 74-year-old says.
It's not just that their English is better, he says, but also that today's students are more forthright and inquiring.
Owen is a research professor at the Zienkiewicz Centre for Computational Engineering at Swansea University and is one of the pioneers of an engineering revolution that has literally transferred design from pen-and-paper on the drawing board to the computer screen.
Trained as a civil engineer, his specialist field is the finite-element method, a technique that has made a huge impact on the engineering community by allowing a more accurate, imaginative and economical approach to design.
It allows complex shapes to be reduced mathematically into smaller and simpler ones-so-called finite elements.