Paintings from Qing Dynasty garner millions at auction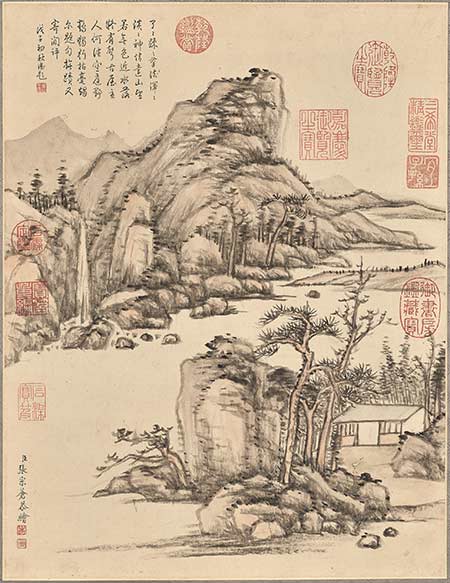 Dream of the Crane Studio, by Zhang Zongcang [Photo provided to China Daily]
Two paintings once housed in the Qing Dynasty (1644-1911)'s imperial art collection sold for tens of millions at a Hong Kong auction on Monday.
Spring in Peach Blossom Land, a landscape by Dong Bangda (1696-1769), a Qing court official and painter, fetched HK$38.6 million ($4.97 million) at Christie's autumn sales.
The painting was cataloged in the prestigious Shi Qu Bao Ji, an inventory compiled by the order of Emperor Qianlong to record his assembly of some 11,000 artworks.
Qing court painter Zhang Zongcang (1686-1756)'s Dream of the Crane Studio, also an entry in the Shi Qu Bao Ji, sold for HK$ 28.5 million.
More than 100 paintings by Zhang, a favored painter of Emperor Qianlong, were listed in the catalog.