Zhang Yimou's daughter to make directorial debut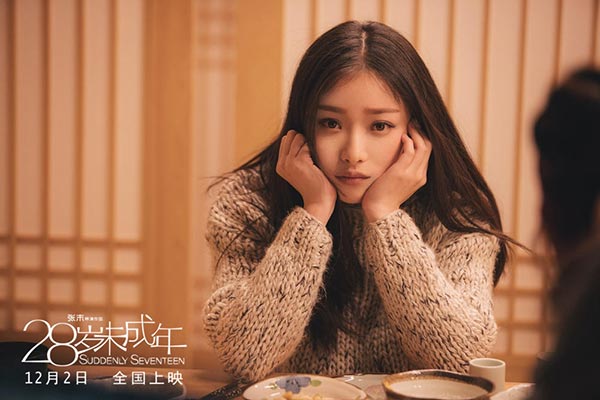 Actress Ni Ni in Suddenly Seventeen. [Photo/Mtime]
Zhang Yimo's daughter Zhang Mo is making her directorial debut with
Suddenly Seventeen
which is due out next weekend.
Zhang Mo studied filmmaking at New York University and has worked as an editor on four of her father's films, including the Flowers of War.
However she says being the child of someone of Zhang Yimo's caliber is not necessarily an advantage.
"Learning from him, you're learning from the master. That kind of knowledge, it can never be replaced by anything else. But from a reputation standpoint, sometimes it can backfire a little bit, because I feel like, especially here, if you are born into so-called celebrity second generation family, people immediately think you must have way more resources and you can have way more shortcuts. But actually, it's not true. If anything, it's the opposite, because the family aspect casts such a big shadow that you have to be extra creative or work extra hard to gain the audience's approval."
In her first film, Zhang Mo reinvented internet novel Suddenly Seventeen, and brought more drama to it.
Zhang says Suddenly Seventeen encourages young women to explore further before they settle down.
It will be widely released in China and given a limited release in cinemas in major English speaking countries.