Culture Insider: How to raise your own tea pets
The 3D animated movie Tea Pets premiered in China on July 21. Film director Gary Wang was born in Fujian province, the hometown of many kinds of Chinese tea. He was inspired by tea pets - porcelain figures usually placed on tea trays.
The movie has received 7.3 points out of 10 on Douban, a Chinese media review site. Many people, especially those who don't drink tea or know little about traditional Chinese tea arts, may not have heard of tea pets before. Tea pets first appeared in study rooms of ancient Chinese people as a decoration. From the Ming Dynasty (1368-1644), they came to find their way onto tea trays.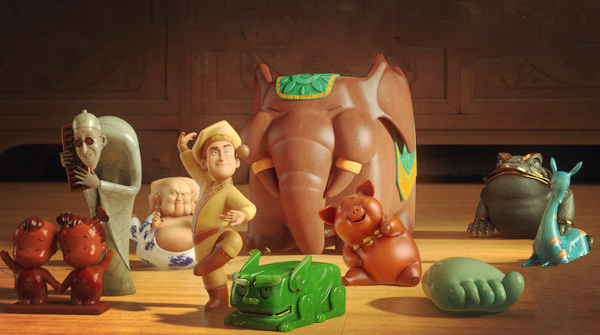 Tea pets in the 3D animated movie Tea Pets. [Photo/Mtime]
As people's living standards improved and interest in traditional Chinese culture has grown in recent years, tea pets have become more popular among tea lovers.
When pouring boiled tea on them, some can change color, while others even spray water, adding a little fun to tea drinking.
Made of purple clay, porcelain or resin, tea pets come in many forms and shapes, including fairy children, auspicious animals and little Buddha.