Daring Chinese celebrities in Australia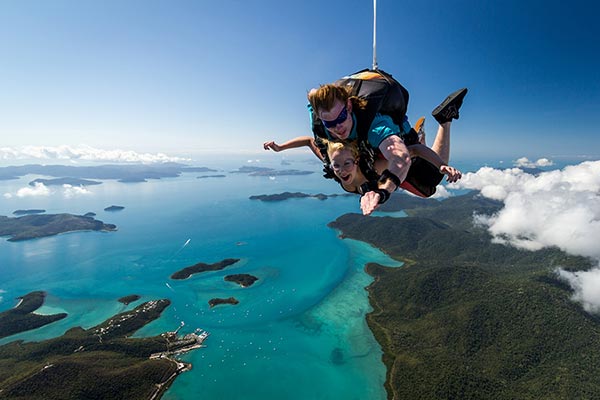 Tourists can have skydiving in Airlie Beach nearby the Whitsunday Islands. [Photo provided to China Daily]
The third season of Chinese reality TV show Divas Hit the Road recently broadcast its final two episodes, which were filmed in Queensland, Australia.
The episodes featured the adventures of eight young celebrities, including Jing Boran and Jiang Shuying. They were shown bungee jumping in a tropical rainforest in Cairns; skydiving in Airlie Beach near the Whitsunday Islands; and landing on the sand near the Great Barrier Reef from a helicopter.
Leanne Coddington, CEO, Tourism and Events Queensland, said the reality TV show has demonstrated the picturesque ocean views and unique travel experiences in Queensland to a Chinese audience. Travelers can not only explore the Great Barrier Reef but also engage in outdoor sports.
According to Xinhua News Agency, more than 1.2 million Chinese traveled to Australia in 2016, and Queensland was a top destination.
Related:
Jiang Shuying: Honored to assist Sino-UK cultural exchanges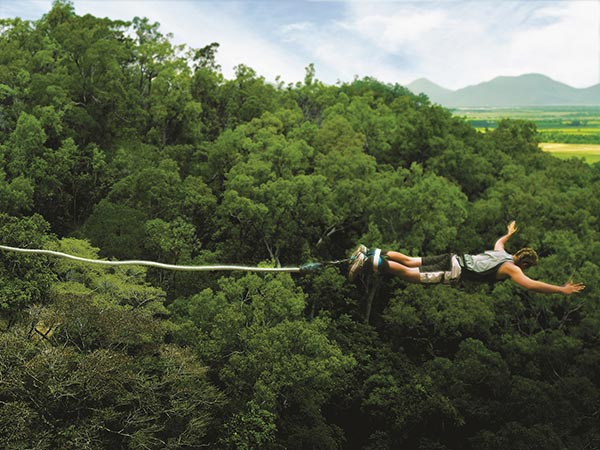 Tourists can go bungee jumping in a tropical rain forest in Cairns. [Photo provided to China Daily]