Film based on Chinese novel set for US release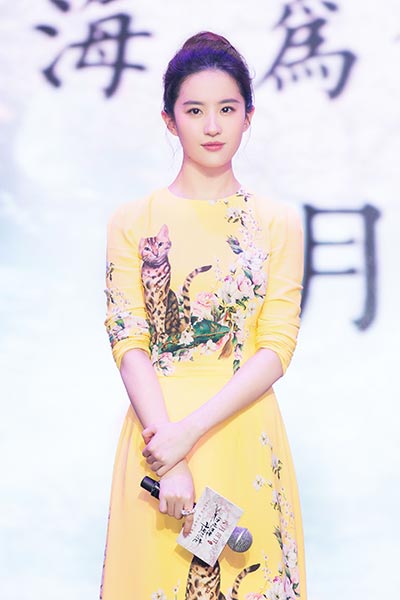 Liu Yifei promotes Once Upon A Time. [Photo provided to China Daily]
Latest production Once Upon A Time, a film based the best-selling fantasy novel Three Lives Three Worlds, Ten Miles of Peach Blossoms, is to release in North American theaters on Aug 11.
The film, which will hit Chinese mainland theaters on Aug 4, will be released in Mandarin with English and Chinese subtitles.
Meanwhile, a new trailer of the movie was released on Sunday, showcasing a suicide attempt by the female protagonist.
The film, set in a wonderland of celestial beings and humans, centers on the love of a fox and a dragon, both living in human form.
The movie stars actress Liu Yifei as the fox and actor Yang Yang as the dragon.
The film is co-directed by award-winning cinematographer-turned director Zhao Xiaoding and Anthony LaMolinara, who bagged an Oscar for the special effects in Spider-Man 2.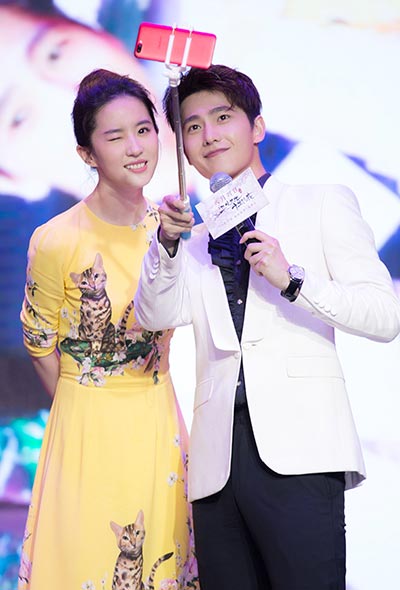 Liu Yifei alongside Yang Yang promote their upcoming fantastic romance movie Once Upon A Time.[Photo provided to China Daily]