China to increase protection of immovable cultural relics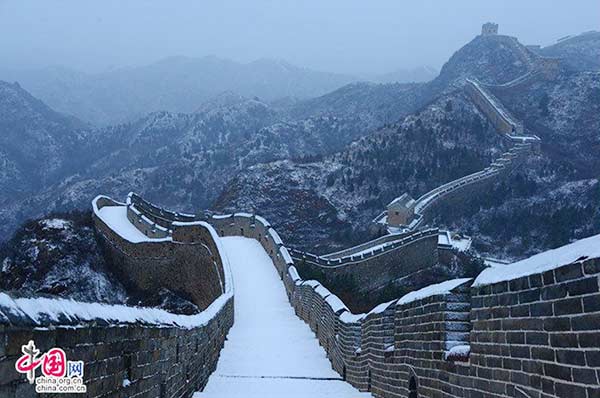 Located in Luanping county, Hebei province, Jinshanling is the best preserved section of the Great Wall, with many original features. [Photo/China.org.cn]
The State Administration of Cultural Heritage plans to step up preservation of immovable cultural relics, amid rapid urbanization.
"Immovable cultural relics should be avoided as much as possible in the choosing of construction sites," according to a circular issued by the administration.
The circular clarified procedures for the removal of immovable cultural relic status, and said that if such cultural relics were destroyed by natural disasters or construction activity, authorities should review and establish whether they still had heritage value.
Authorities should also publish such information and solicit public opinion.
More efforts will be made to protect poorly-preserved immovable cultural relics through government support.
China is home to more than 760,000 registered immovable cultural relics, according a 2011 national archaeological survey.