Nostalgic 'Ghost' now on Beijing stage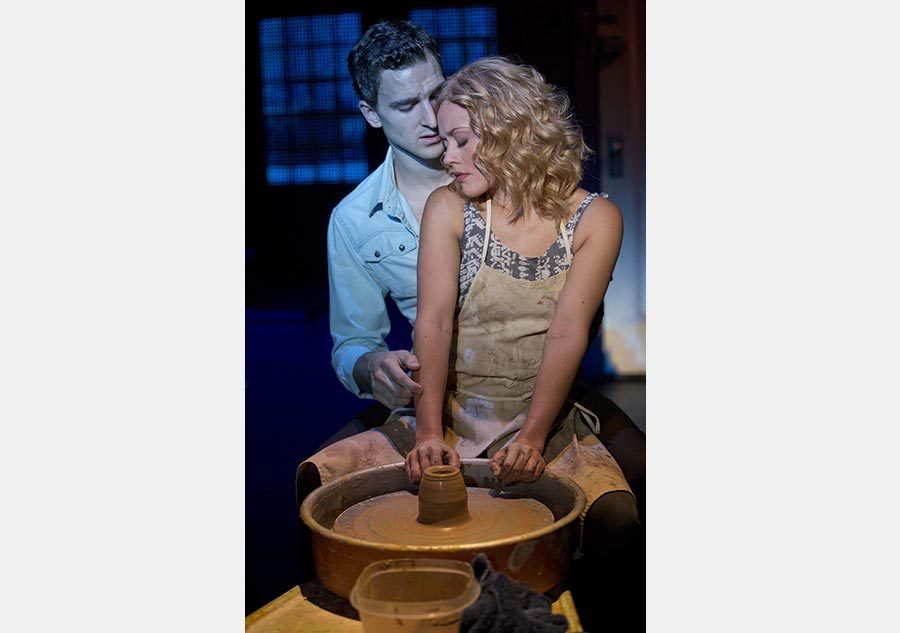 A scene from Ghost [Photo provided to China Daily]
The musical Ghost adapted from the popular movie with the same title is being staged at Beijing's Poly Theater through Feb 14.
With leading actors Liam Doyle and Lucy Jones, the musical made its debut in Chinese cities in 2015, including Beijing, Qingdao and Shanghai. The production took the Chinese audiences for a stroll down memory lane, thanks to the movie of the same name upon which it's based, and received warm feedback.
Staying close to the film, the musical revolves around potter Molly, who lost her lover, Sam. With the help of a psychic, the ghost pf Sam can reconnect with Molly and protect her.
The musical brings avant-garde futuristic special effects with the help of magic tricks and visual technology. Meanwhile, it conjures up nostalgic emotions for audiences.
The theme song of the movie, Unchained Melody, a classic recorded by The Righteous Brothers, and the romantic pottery-making scene featuring Demi Moore and Patrick Swayze have also become favorite memories among Chinese fans.
US screenwriter Bruce Joel Rubin, who wrote the hit movie more than two decades ago, also wrote the scripts for the musical.
Scored by Dave Stewart and Glen Ballard, the musical premiered in Manchester, England, in March 2011, and was later staged on Broadway. It has won three Tony nominations.