Year of the Rooster hosts two versions of 'Start of Spring'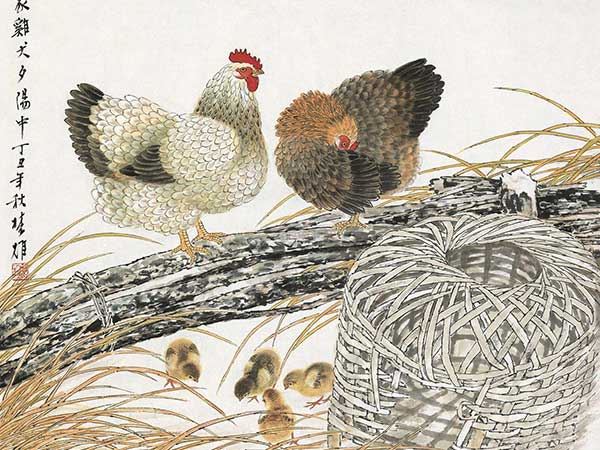 Since the Year of the Rooster will be longer than usual, starting on January 28, 2017, and ending on February 16, 2018, it will include two versions of the "Start of Spring", with the second one falling on Feb 4, 2018.[Photo provided to China Daily]
Today is the Start of Spring (立春), the first solar term of the year, which begins on Feb 3 and ends on Feb 17. Start of Spring lifts the curtain of spring. After that everything turns green and becomes full of vigor. People clearly can notice that daytime becomes longer and the weather gets warmer.
But according to the traditional Chinese lunar calendar, the year 2017 is a very special year, not only does it have 384 days, but also there will be two points of time this year considered as "Start of Spring".
In the solar calendar, it takes the earth approximately 365 days to orbit the sun, but the Chinese lunar calendar is based on the cycles of the moon, where a month is usually 29.53 days, 12 months would be 354 or 355 days.
Given the difference in the number of days between the lunar and the solar calendar, various intercalation schemes were invented during the Shang Dynasty (about 1675 to 1046 BC) to reconcile the two calendars. One of them was the 19-year lunar phase cycle, under which an extra month is added to the lunar calendar seven times in each cycle to ensure that both the lunar and solar calendars are synchronized. A leap year occurs every two or three years and the Year of the Rooster is one such year. This year, the extra month will fall after the sixth lunar month, from July 23 to August 21.
Since the Year of the Rooster will be longer than usual, starting on January 28, 2017, and ending on February 16, 2018, it will include two versions of the "Start of Spring", with the second one falling on Feb 4, 2018.