Canadian PM attends Chinese New Year celebration in Vancouver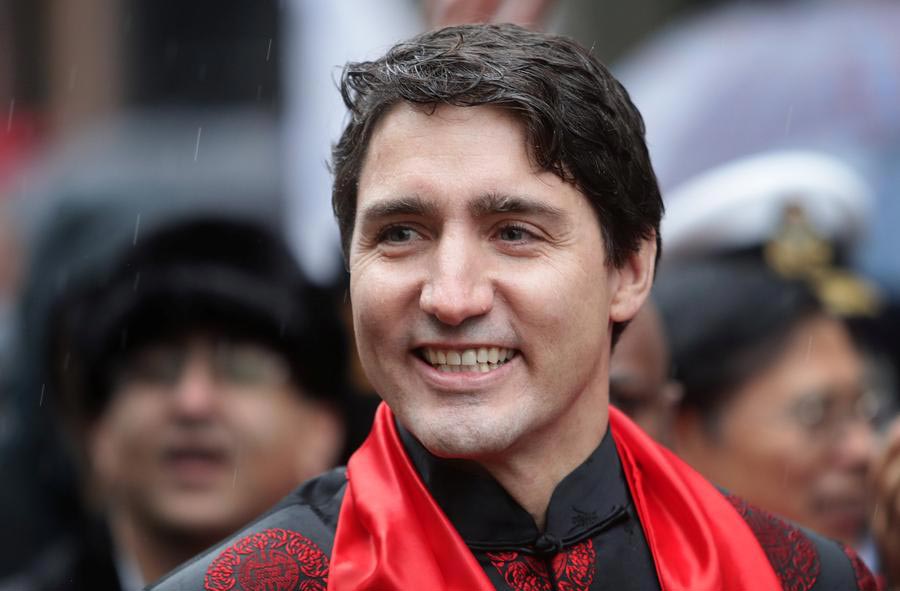 Canada's Prime Minister Justin Trudeau waves to the crowd at a Chinese New Year parade in Vancouver, BC, Canada January 29, 2017. [Photo/Xinhua]
Canadian Prime Minister Justin Trudeau led a procession of political leaders, community groups and dancers through Vancouver's historic Chinatown Sunday morning for the city's annual Chinese New Year Parade.
Under a heavy rain and flanked by Canadian Defence Minister Harjit Sajjan and Chinese Consul General to Vancouver, Liu Fei, Trudeau walked surrounded by photographers and his stern security unit up Pender Street - the main artery Vancouver's 130-year-old Chinese district.
Spectators crammed shoulder-to-shoulder along the sidewalks as fire crackers snapped over a din of drums.
British Columbia's Premier Christy Clark greeted spectators and handed out lucky red envelopes to children along the 1.3-kilometer parade route, wishing them a happy new year.