Canadian PM attends Chinese New Year celebration in Vancouver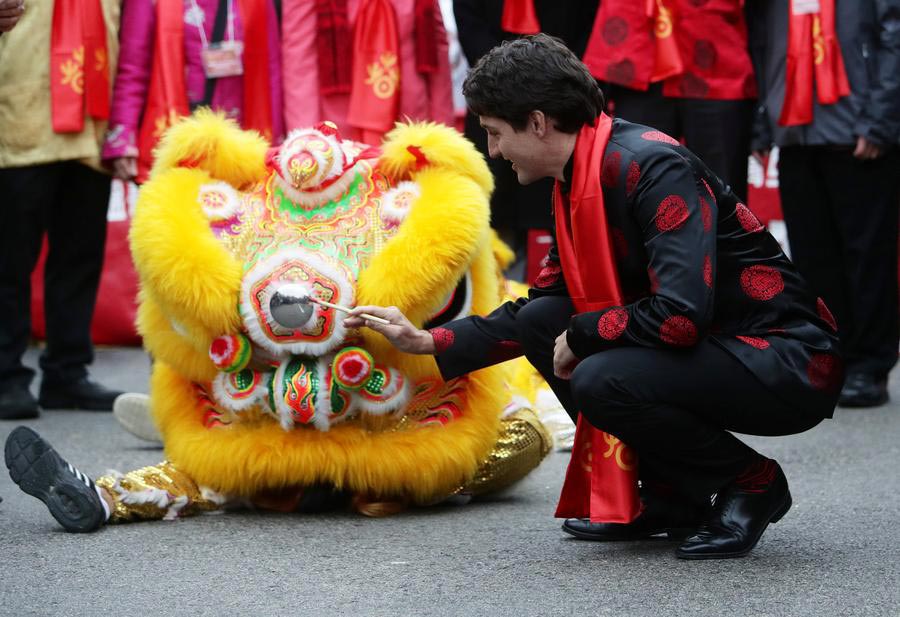 Canada's Prime Minister Justin Trudeau performs the eye-dotting on a lion dance costume at a Chinese New Year parade in Vancouver, BC, Canada January 29, 2017. [Photo/Xinhua]
Vancouver Mayor Gregor Robertson said the event comes at an important time as a showcase of diversity and inclusion. It shows a contrast between Canada and what he called a "distressing" immigration executive order issued over the weekend by US President Donald Trump that banned travel to the US by citizens of seven Muslim-majority countries.
"We're marching in our streets to celebrate multiculturalism and and we need to stake that strong role as a city and a country," he told Xinhua.
"I love the Chinese New Year Parade because it brings all cultures together to celebrate the Asian culture and that's what we do in Vancouver," he said. "It's inclusive of all cultures but we highlight the strengths of each people. It's a very mixed crowd celebrating the lunar New Year."
Richard Lee, a member of British Columbia's provincial government, told Xinhua he has been attending the parade since the 1980s. The parade used to attract thousands, and now it attracts tens of thousands, he said.