Canadian PM attends Chinese New Year celebration in Vancouver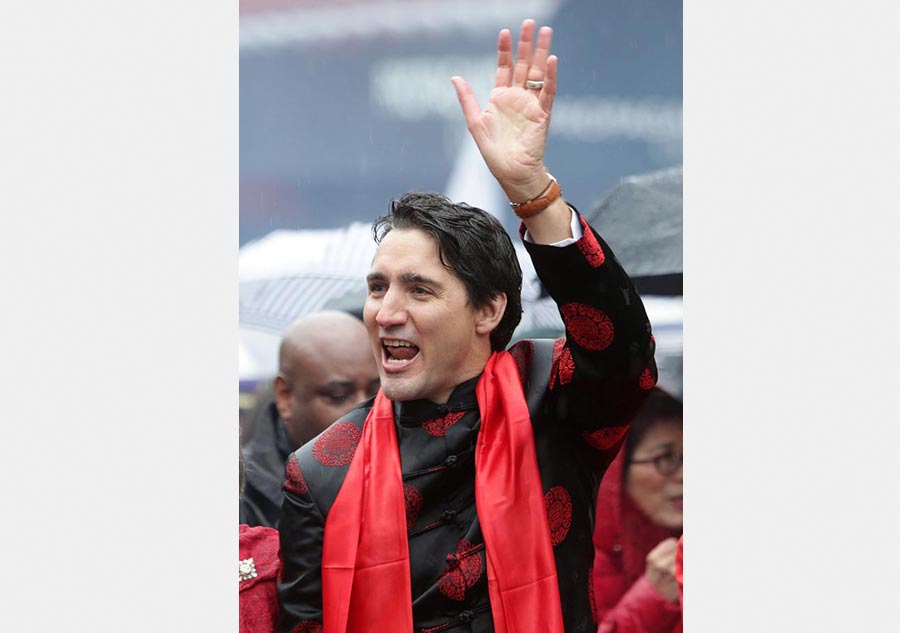 Canada's Prime Minister Justin Trudeau waves to the crowd at a Chinese New Year parade in Vancouver, BC, Canada January 29, 2017. [Photo/Xinhua]
Spectators watched from above from the balcony of Chin Wing Chun building, one of the many historic Chinese association buildings that have resided along Pender Street for decades.
Lion dancers dressed in silver, purple and red lurched and bobbed to the backing of drum beats outside the Chinese Cultural Centre. The event marks the largest assembly of lion dancers in all of Canada and attracts nearly 100,000 spectators.
At one intersection a massive golden dragon writhed and danced under the control of about a dozen young men.
Vancouver is home to more than 400,000 Chinese-Canadians.