Canadian PM attends Chinese New Year celebration in Vancouver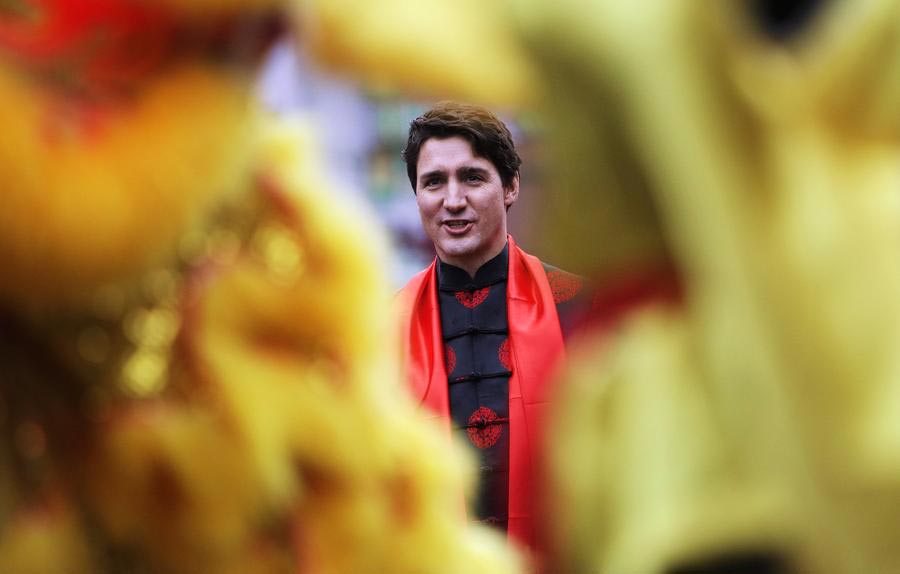 Canada's Prime Minister Justin Trudeau watches a lion dance at a Chinese New Year Parade in Vancouver, BC, Canada January 29, 2017. [Photo/Xinhua]
"It's a new start to the year. We forget the past and we look forward to a bright future," Lee said. "The year of the rooster is very positive. When the rooster makes some noise, it's the beginning of the day. It's a bright future."
Penny Lim joined spectators on the sidewalk near the Millennium Gate, a massive archway that signals the entry to Chinatown on Pender Street. She gripped a camera that hung around her neck.
She said her father moved to Vancouver from Guangdong province. Born here, Lim has been coming to the parade for decades to film and photograph the lion dancers.
"The colors are quite exciting," she said. "When I was young, I didn't appreciate them, but the combinations of orange, pink, yellow; I think is quite vibrant."
She said the event is a showcase of Canadian diversity. "It's a connection to our heritage, and mainly it's festive and a lot of fun. Great for people-watching and great for photography."