Xinjiang artists celebrate Happy Chinese New Year in Senegal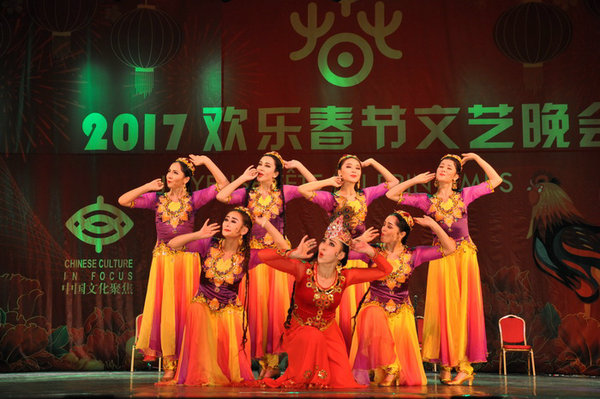 Dancers from Xinjiang Uygur autonomous region perform ethnic dance Grape Harvest at the 2017 Happy Chinese New Year gala, Senegal, Jan 16, 2017. [Photo/Chinaculture.org]
With joyful music and merry ethnic dances, Xinjiang artists brought their best New Year wishes to the people of Senegal at the 2017 Happy Chinese New Year gala on Jan 16.
About 1,500 government officials and representatives attended the event, including Deputy-Minister of the Ministry of Culture of China Ding Wei and Chinese Ambassador to Senegal Zhang Xun.
A "Happy Chinese New Year" photo exhibition was held along with the gala, which featured pictures of Spring Festival celebrations around the world.